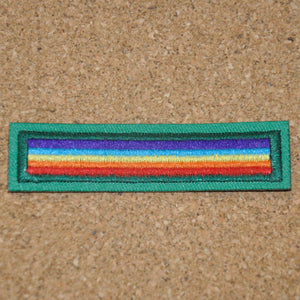 Bridging (Cadette Badge)
When you fly up to Girl Scout Cadette, you'll get to take part in cool new experiences.
To earn the award, complete two bridging steps:
1.Pass It On!
  Share your talents and skills by teaching younger Girl Scouts something you learned to do as a Junior. You only have to do one activity to complete the step. 
2.  Look Ahead!
As a Cadette, you'll find new stars to guide you and become a star yourself! The best way to find out what it really means to be a Girl Scout Cadette is to talk to girls who already are Cadette. You only have to meet with them one time to complete the step. 
Congratulations you earned your rainbow bridge!
---
We Also Recommend